Thés du Japon: Sencha from Tenryû, Tatsukawa, Inzatsu 131 cultivar (100g)
$12 USD
sold
(Actual retail value: $16 USD)
This item was generously contributed by Thés du Japon. 100% of proceeds go to Tea Forum.
Item location: USA
Free shipping within continental USA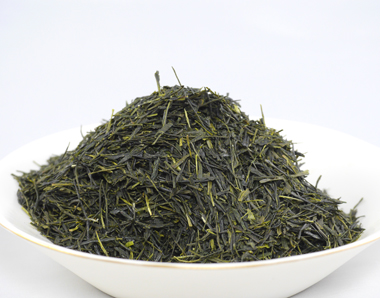 A sencha with character, in which the aromas of the famous Inzatsu 131 cultivar appear subtly and without astringency.
thes-du-japon.com wrote: Along with Hon.yama and Kawane, Tenryû is one of the three major mountain tea growing areas in Shizuoka. In Tenryû, a wide range of ancient cultivars with strong personalities are grown, though of course on small farms. The young producer, Suzuki Shôgô, is developing the marvelous potential of the diversity tea tree varieties.

This is a sencha made with Inzatsu 131, a legendary cultivar that is now very rare and is a cross between a Japanese variety and a variety from Assam, Manipuli 15. Known for its highly atypical aromas, this cultivar was later crossed with other varieties, such as Yabukita, which gave birth to Sôfû and Fuji-kaori, for example.

This sencha from Tenryû delivers a sweet fragrance at first, and then reveals, in the background, aromas of peas and above all the sweet and spicy wild flower fragrances typical of this cultivar. Nonetheless, that special scent is not too strong and it is expressed gently. Moreover, this Inzatsu sencha does not have a great deal of tannin, and only very light, subtle astringency, but a great deal of strength, and also a touch of umami, especially in the aftertaste.
The Japanese mountain tea offers character, but it is also an easy introduction to the Inzatsu 131 cultivar.
http://www.thes-du-japon.com/index.php? ... anguage=en
Details:
Type of tea: Futsumushi (normal-steamed) sencha
Origin: Tatsukawa, Tenryû Borough, Hamamatsu Town, Shizuoka Prefecture
Cultivar: Inzatsu 131
Harvest: May 5, 2018
Weight: 100 grams
---
Please click here to remit payment by PayPal and:
leave "Paying for goods or a service?"

deselected

(i.e. use "friends and family")

note the item name and your TeaForum username in the transaction